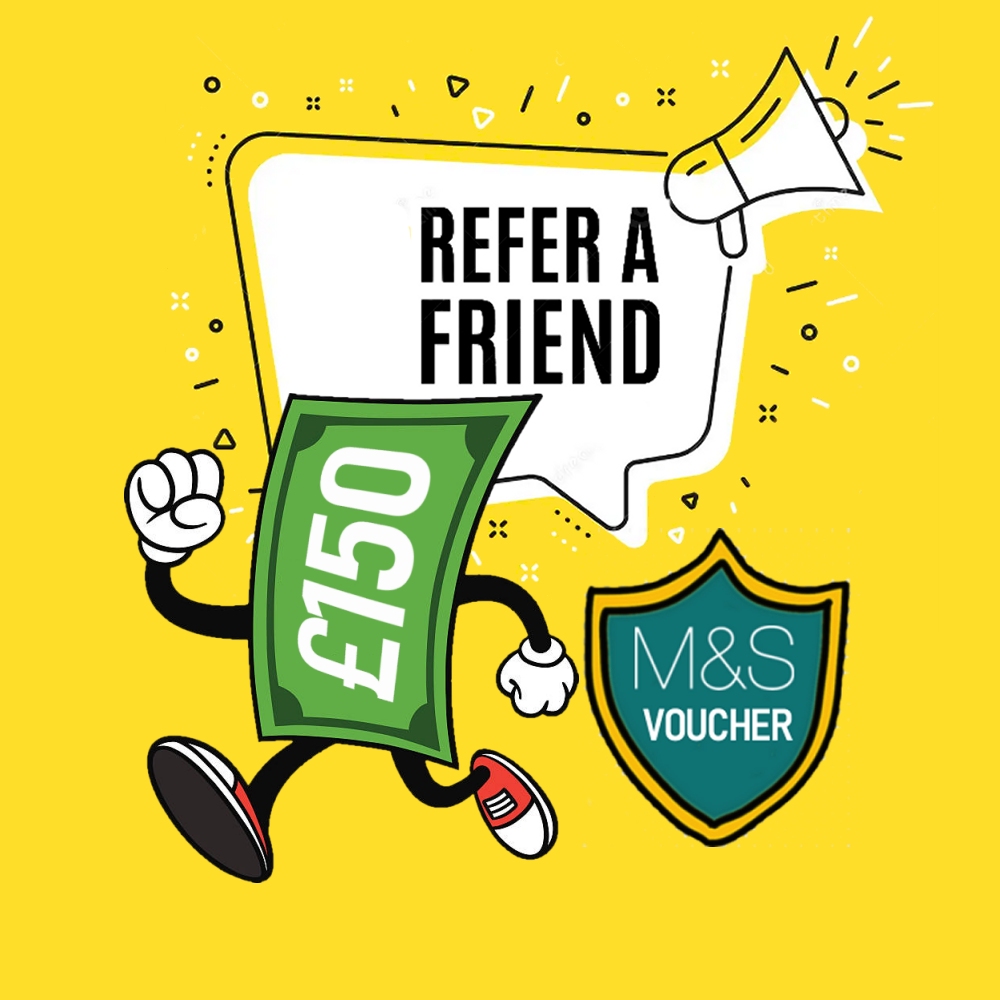 Refer a friend and receive
M&S vouchers worth £150
We're delighted to announce the introduction of our 'Refer a Friend Scheme'.
It's simple - persuade your boating friends to join us here at Shakespeare Marina and you'll be rewarded with £150 M&S Vouchers for the introduction.
There's no limit to the number of introductions you make but there's a few T&Cs you'll need to read.
Any questions please get in touch
All best wishes,
Moorings available from 1st April 2023!
Neil Warren
Geomac Limited
"We are really pleased that Northwich Quay Marina is proving to be a popular mooring location for the Chesire canalboat community."
Well worth a 5 Star rating! The Marina is located in the centre of Northwich - with all the facilities (including an excellent Waitrose) nearby. A very calm setting. Good seeing some heritage narrowboats go past. The marina is secure and safe. The Onsite Management are an absolute pleasure to deal with. This marvellous marina situated on the picturesque and under boated River Weaver - which means a trip down the Anderton Boat Lift. A great place to avoid the hire boat crowds in the summer too! Well worth a stay!

Nigel Harrison

Excellent centre of Northwich with good facilities and pleasant river cruise in and help for management.

Gem Miller

Lived there for a while excellent marina and facilities. Marina manager Olivia was always brilliant and very helpful; we have been away from there for 6 months and really considering going back there. I would recommend this marina to anybody

Alan Parry

We spent the last 8 months at Northwich Quay Marina; we have had a lovely stay at the key which benefits from gated community. Everyone is very friendly and looks out for each other we have made some special friends. Olivia the marina manager is always beyond helpful and a pleasure to talk to you we would not hesitate to stay again

Vincent Jones

Great Moorings very friendly and helpful, nothing is too much trouble. great to be back again

Elizabeth Moses

As reflected by the majority of the reviews here this is a fabulous location and a friendly well-run marina

Brian Colin

I have more on Northwich Quay Marina for several years and love it. Everything is right on your doorstep supermarkets - Waitrose is 2-minutes walk away and several others within a 10-minute walk - a wide selection of bars and restaurants to suit every taste and pocket, including a great Indian even closer than Waitrose! Some lovely river and parkland walks so close you don't need a car. Management excellent, in every way contributing to a relaxing ambiance which is this merry band of mirrors fully appreciate

Foxes Afloat

We stayed at the marina with our narrow boat Silver Fox for a few days. A very well run and friendly place. The manager welcomed us with open arms we were made to feel so welcome will definitely be returning

Marion Curbishley

As a new boater Northwich Quay is the best decision I ever made. Lovely location, friendly boaters, abundance of advice from long-term boaters really friendly atmosphere beautiful surroundings, really welcoming and friendly management secure gated community so I fell very safe, best decision after looking at other marinas I definitely recommend this one