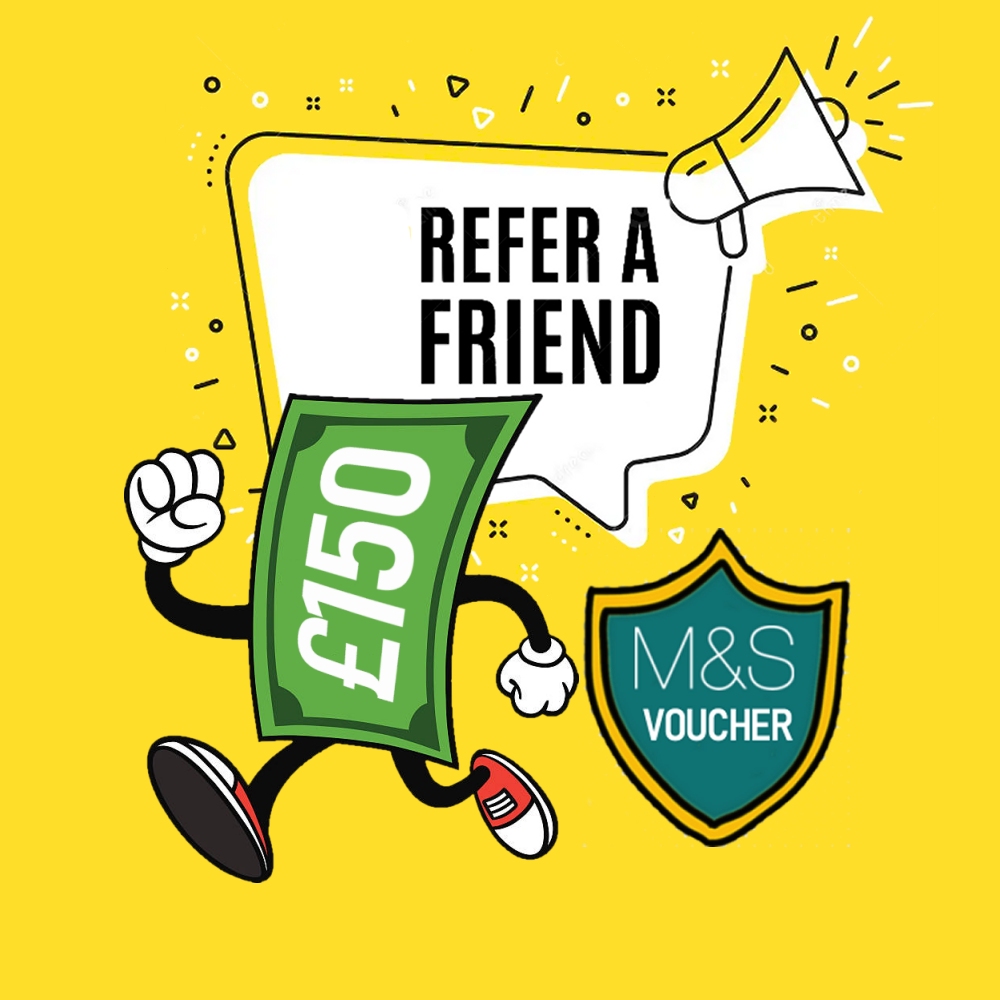 Refer a friend and receive
M&S vouchers worth £150
We're delighted to announce the introduction of our 'Refer a Friend Scheme'.
It's simple - persuade your boating friends to join us here at Northwich Quay and you'll be rewarded with £150 M&S Vouchers for the introduction.
There's no limit to the number of introductions you make but there's a few T&Cs you'll need to read.
Any questions please get in touch
All best wishes,
Welcome
The Marina
Welcome to Northwich Quay Marina where we showcase our picturesque marina located on the banks of the River Weaver. Our marina is located in the heart of Northwich, surrounded by stunning natural beauty and offering easy access to local amenities.
Northwich Quay Canal Boat Marina is located in the heart of Northwich, a bustling town with a rich history and a range of attractions for visitors. The marina is situated on the banks of the River Weaver, with stunning views of the river and the surrounding countryside.
Northwich Quay Canal Boat Marina is the perfect location for boaters who want to explore the beautiful natural surroundings and local attractions. Our marina provides all the facilities that boaters need, with easy access to local amenities and attractions.
Contact us today to find out more about our marina and services, and to start planning your next boating adventure.
Debbie Turley
Marina Manager
Moorings
Applications and tariff
Our marina is equipped with all the facilities that boaters need, including water and electricity hook-ups . We also have a boat sales and brokerage service, which provides boaters with a range of high-quality new and used boats.
Don't miss out! We have limited moorings available so please get in touch to book your berth ahead of the 2023 summer season. Whether you wish to moor or store we can help you out. Please contact the marina office for available moorings (details below in footer area)
Click on the link below to submit an application for a mooring. 
---
We are proud to offer a range of sustainable facilities including showers, Elsan point and laundry facility.
We also sell gas, coal, kindling and Elsan blue at competitive rates.
We also have one of the lowest rates of electricity per unit of all Cheshire marinas.
Fuel, coal, gas and wood will all be sold at the marina so all means of power will be at your fingertips, allowing you to restock easily and be prepared for all eventualities.
Amenities
Northwich has a range of amenities that visitors can enjoy, including a variety of shops, cafes, restaurants and bars. The town has a market on Tuesdays, Fridays and Saturdays, where visitors can find a range of local produce, crafts, and gifts. There are also several local museums and historical sites to explore, such as the Lion Salt Works Museum and the Anderton Boat Lift.
Attractions
Northwich Quay Canal Boat Marina is ideally located for exploring some of the nearby attractions. The marina is just a short distance from the Anderton Boat Lift, a remarkable engineering feat and a popular tourist attraction. The nearby Delamere Forest offers beautiful woodland walks and bike trails, while the nearby town of Chester is home to a range of attractions, including the historic Chester Cathedral, Chester Zoo, and the city walls.
Northwich Quay TV
Local stories and vlogs
YouTube videos about Northwich and the River Weaver
Take me there